Nowadays, online shopping is popular for mobile phone purchases, which has caused businesses in brick-and-mortar stores to become colder and colder. And some brick-and-mortar stores can even negotiate prices and give gifts, but no one even cares about them. Why is this so? The following are the views and opinions of the technology bacteria, I hope to be able to help you.
Online shopping is also authentic, the key depends on how you buy it. Many people worry that online shopping will send fake products, but it is not. As long as you master the correct online shopping skills and common sense, you will not get cheated. Platforms such as Amazon.in, Flipkart, and Snapdeal are basically guaranteed to be genuine products. The official flagship store is the first choice for online shopping of mobile phones. And brick-and-mortar stores cannot guarantee that they are absolutely genuine, especially some unofficial authorized mobile phone stores or small shops that seem to be informal, and it is also possible to buy fake products.
There are many routines in physical stores, and online shopping is recommended if you understand the configuration. In fact, as long as you know the configuration of the mobile phone, it is the same wherever you buy it. The biggest difference between online purchases and brick-and-mortar stores is that the former cannot immediately experience the real machine, so you often regret or have dissatisfaction. If you have the conditions, you can go to the physical store to experience it first, and then choose to buy online. If you want to buy in a physical store, it is best to be an officially authorized experience store or a franchise store, but the physical store often has a lot of routines, and people who don't know much about mobile phones are easily fooled.
Many mobile phones are only sold online, and there are more options for online shopping
The mobile phone market is divided into online and offline, and not all mobile phones are available in physical stores. Some mobile phone brands mainly focus online, such as Realme, Mi. Even the major manufacturers, such as Samsung, Huawei, Xiaomi, OPPO, and Vivo, have many models for the Internet market. If you want to buy them, you have to buy them on Flipkart, amazon.com, and other platforms.
Therefore, online shopping is more selective than physical stores.
About after-sales and logistics issues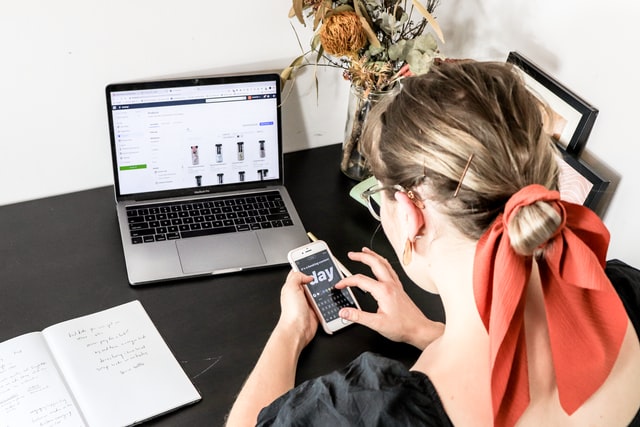 Regarding after-sales, mobile phones purchased online through formal channels and platforms do not need to worry too much about after-sales problems, and even their after-sales is more convenient. If the phone is within the warranty scope, you can go to the official designated after-sales point for repair, or ask to return it to the manufacturer for repair or replacement. Moreover, mobile phones purchased online can generally be returned unconditionally within a few days. The after-sales service of the physical store is not necessarily good, especially the unofficial flagship store, but it is easier to push the three and four, refuse, or ask for extra money for maintenance for various reasons.
Secondly, logistics is developed now. If you are living in a Metropolitan city the delivery can generally arrive the next day, and if you are farther away, they will arrive within a few days. Online shopping is still very convenient. In addition, online platforms often have discounts. Knowing the configuration will not suffer, you have skills in online shopping for mobile phones, and mastering basic online shopping common sense is not afraid of being deceived. If there is anything you don't understand, or if you need to recommend a mobile phone, you can leave a message or chat privately about technology bacteria. You must know everything and say everything.